From the Executive Director
May 2017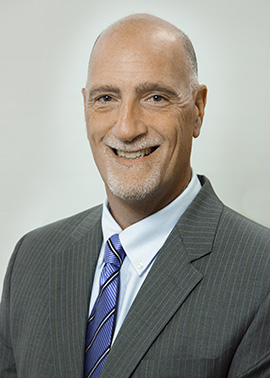 Greg J. Florio, Ed.D.
In my initial message as executive director, I shared that a strategic plan can be very meaningful or, to be quite honest, completely useless to an organization. It all depends on whether that plan guides an organization in setting its goals, defining its priorities and charting its direction. A strategic plan must clearly embody the vision of the agency, charting a clear target that everyone in the organization is focused on. There is a reason why I address this topic. We recently revisited CREC's Mission, Vision and Core Values to assure that they reflected CREC's purpose and objectives.
I am pleased to share CREC's new Mission, Vision and Core Values with all of our stakeholders. CREC has been driven by a mission for years, but capturing that driving force in a few powerful words had not been done in many years.
CREC's Mission
Equity, excellence, and success for all through high-quality educational services.
CREC's Vision
To become our member districts' primary resource to facilitate collaborative efforts that create equitable and sustainable educational opportunities, assist in maximizing district and regional resources, and advance successful educational practices for all learners at all ages.
CREC's Core Values
Expect Excellence, Act with Courage, Demand Equity, Embrace Collaboration
Our strategic initiatives are directly linked to the goals that support the Mission, Vision and Core Values of CREC. Our sharpest focus must be on serving the region as that primary support. When someone in the capital region has an educational need; their first thought must be, "How can CREC support me in accomplishing my goal or meeting my needs?"
I want to thank all the stakeholders who provided input to this process and to the staff members who helped develop the powerful and meaningful words that will guide CREC for many years. I continue to admire the passion, commitment, and incredible skills that our staff members bring to the table every day.