From the Executive Director
December 2017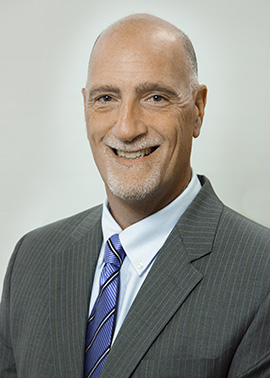 Greg J. Florio, Ed.D.
I take tremendous pride when I refer to CREC as a mission-driven organization. CREC staff, in delivering educational services to the region, live by the words exemplified in our Mission, Vision and Core Values.
Over the past several months, I've witnessed "walking the walk" in our programs, schools, and division time and time again. I see it happen with our youngest learners in preschool, who are building the foundational skills needed for future success in school, to our adult learners trying to overcome language barriers or develop job skills that will help them succeed. You cannot spend a minute at CREC without seeing excellence. Our courageous staff works collaboratively to ensure that everyone we serve, regardless of their socio-economic status, finds the programs, services, and support they need to be successful.
Here is a story that demonstrates our expectations as an organization:
In late September, CREC leadership took inventory of the assets our organization had available to help families relocating to this area from parts of the Caribbean that were devastated by hurricanes. The list of assets was long. Ultimately, there was a realization that these families would be best served in a "one-stop" location that provided as many services as possible under one roof. Long story short, by November 1, a relief center was operating in partnership with multiple local agencies, state and local officials, and concerned community members. The center has thus far provided more than 800 people with warm clothes, food, and support with social services, ranging from healthcare to housing, and assistance with FEMA relief.
CREC is the region's educational service center. We take our responsibility to focus on the service needs of our member districts and the families and students in our schools and programs very seriously. I am always pleased to share CREC's Mission, Vision and Core Values with all of our stakeholders. These few words drive us and guide our very important work.
CREC's Mission
Equity, excellence, and success for all through high-quality educational services.
CREC's Vision
To become our member districts' primary resource to facilitate collaborative efforts that create equitable and sustainable educational opportunities, assist in maximizing district and regional resources, and advance successful educational practices for all learners at all ages.
CREC's Core Values
Expect Excellence, Act with Courage, Demand Equity, Embrace Collaboration