From the Executive Director
April 2019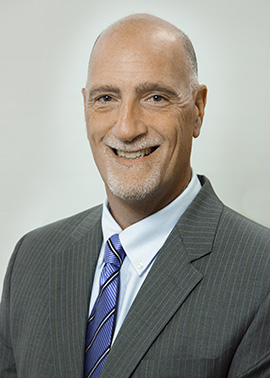 Greg J. Florio, Ed.D.
This year, as an agency, we continue to focus on building and strengthening relationships. It is the strategic initiative that cuts across all divisions that make up CREC. From leadership to CRECies in each office, school, and program we are committed to building stronger relationships – relationships with our colleagues, our many partners, and the students, families, adult learners, and school districts that we serve.
This sharp focus is important to living our mission and core values. To meet our social justice mission, we must not only demonstrate a commitment to our core value of demanding equity but also assure that each of us understands at the center of that mission are people – people who rely on the services of CREC and their relationship with us.
I shared last fall how the staff at CREC University of Hartford Magnet School claimed it was the relationships with students and the collaborative environment in their school that allowed them to achieve a National Blue Ribbon for closing the achievement gap.
Recently our CREC Academy of Science and Innovation Raven's basketball team won the Boy's Division V State Championship. A great accomplishment, but one achieved, in the words of the players, because of the teamwork and connections the players had to one another, their coaches, and the school community (a very spirited community at that!).
I received a handwritten thank you note from a parent complementing our Transportation staff for addressing a difficult situation with efficiency and a highly personal level of customer service.
River Street Autism Program received a generous gift from an area foundation because the donor "valued the family atmosphere created" for students in that school.
It's all about relationships.
I am proud of the work that we do in the region. CREC impacts lives – because we value the relationships we share with everyone who relies on us for services.
Thank you.
CREC is a Regional Education Service Center. Service is part of that title and service is at the heart of what we do as an organization. I am always pleased to share CREC's Mission, Vision and Core Values with all of our stakeholders. These few words drive us and guide our very important work.
CREC's Mission
Equity, excellence, and success for all through high-quality educational services.
CREC's Vision
To become our member districts' primary resource to facilitate collaborative efforts that create equitable and sustainable educational opportunities, assist in maximizing district and regional resources, and advance successful educational practices for all learners at all ages.
CREC's Core Values
Expect Excellence, Act with Courage, Demand Equity, Embrace Collaboration