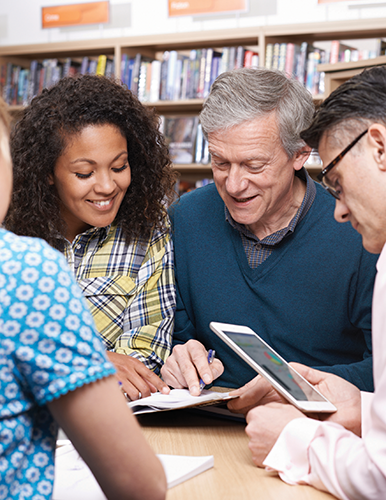 Expert Solutions
We work for you.
We want you to succeed.
With more than 2,000 dedicated and passionate employees, CREC has the knowledge and experience necessary to tackle situations, craft responses, and implement solutions. We are innovative problem solvers, and we care about your success.
For 50 years, CREC has helped school districts, municipalities, and businesses face their greatest challenges. We offer more than 200 programs and services, and many of them can be customized to fit your needs. Whether we help you improve classroom instruction, pass the GED, or assist you in finding ways to achieve cost savings through regional collaboration, we will always keep your best interest in mind.
To see all that CREC offers, start typing a topic or audience in the searchbar below, or select an item from the menus to browse related services and programs.
Advanced Search
Start typing in the boxes below. Select one or multiple tags from our collection of "Topics" and/or "Audiences" to receive customized results to suit your needs.