Menu
Contact
Location & Hours
474 School Street


East Hartford, CT 06108
(Onsite parking available)

Monday — Thursday: 9 a.m. - 8 p.m.
Friday: 9 a.m. - 6 p.m.

Testimonials
"The staff was excellent in providing me with the answers to some important questions I had pertaining to my niece and explaining to me what possible could be her condition."
- Relative Foster Parents
About John J. Allison, Jr. Polaris Center
The CREC John J. Allison Jr. Polaris Center has been proudly serving children and adolescents with learning disabilities and emotional, behavioral and/or psychiatric problems since 1976.
The present day Polaris Center has evolved into a comprehensive treatment center offering a myriad of quality educational and clinical programs students, in middle and high school, with emotional, behavioral and learning disorders. Services and specialized programming include counseling, behavioral intervention and support, a school-based health center, and career training/transition planning. Polaris also provides a variety of summer programs, as well.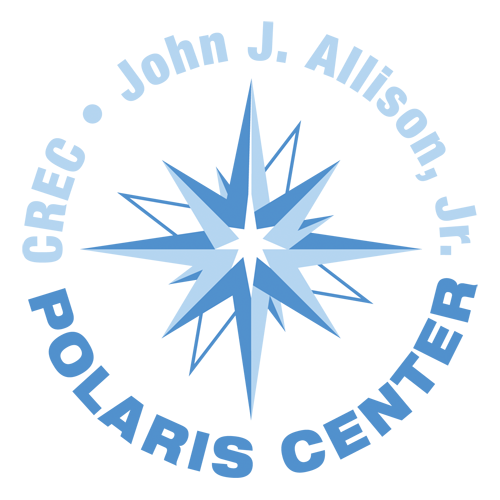 Polaris is the North Star.
From time immemorial,
travelers have relied on this
fixed celestial body.
It is the perfect metaphor for
what we try to do at the Polaris Center:
Guide people;
Provide them with a moral compass;
Give them something high to aim for; and
Help them reach their full potential.

Mission: To promote learning, growth, and success with children, families, and community groups in need of therapeutic intervention and educational services.
Vision: Children and families will develop skills to reach their full potential.
Core Values: Service, Trust, Achievement, Respect.
Goals: Identify the needs of the people in the communities that we serve. Enhance current services within established programs. Provide new state of the art programs and resources for individuals and families.