Menu
Contact
Know the Plan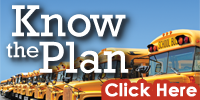 About Transportation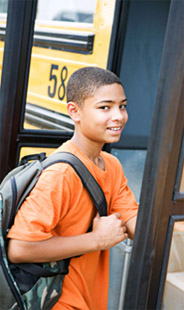 As a student transportation leader in Connecticut, CREC will continue to support districts with any transportation needs including out of district van transportation, management services, consulting services, regionalization planning, or brokering work through our current vendors.
This year, CREC will transport over 13,000 students to 186 schools in the Greater Hartford area.
As the transportation vendor for the State Department of Education's Regional School Choice Office, CREC will make recommendations for a regional transportation system which encourages and supports the participation of Hartford and suburban students in the Greater Hartford Choice Programs.
Our goal is to provide outstanding transportation services to our customers by offering timely and courteous responses to families and schools and ensuring the performance of our contracted bus companies.
We encourage families to learn more about our Transportation services by exploring the Transportation web pages, and/or by watching our informational videos on the "Know The Plan" web page that address common topics and questions.
Parents may also call the Transportation Customer Service Center for more information at: (860) 524-4077; Monday to Friday: 5 a.m. — 8 p.m.
Saturday: 8 a.m. — 4 p.m. (from September 9th to September 30th, 2017)