Contact
Related Services
School, Family, Community Partnerships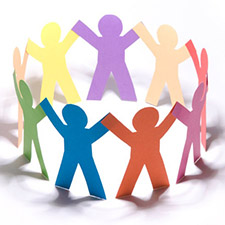 About Parenting Support Services Program
The Parenting Support Services program serves as both an intervention and prevention model that focuses on parent education and support to Hartford families under the sponsorship of the Department of Children and Families.
The Parenting Support Services program is a multi-tiered system of evidence-based education and support for parents and caregivers of children and adolescents in their home. It features a structured 16 week, step by step approach for parent educators, parents, and children. Under the guidance of their certified Triple P and Circle of Security parent educators, parents are able to focus on problem behaviors and develop specific expectations for their child. Completing workbook activities and viewing case examples on DVDs assist them every step of the way. The parent educator assists parents in role-playing and supporting their efforts and their child's efforts. Parent educators also determine a method of collecting and updating data to ensure measurable progress. Rewards are built into the behavior plans and may include family activities or a special treat chosen by the child.
Program outcomes include: improved independence and health of families through the enhancement of parents' knowledge, skills, confidence, and self-sufficiency; the development of non-violent, protective, nurturing environments for children; the development, growth, health and social competence of young children; and the reduction in incidents of child maltreatment and behavioral/emotional problems in childhood and adolescents.