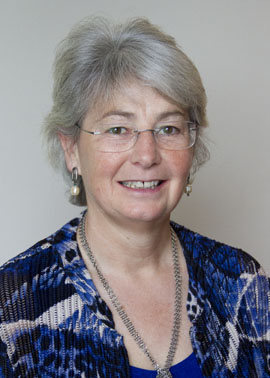 Ellen Retelle, Ph.D
Director of Teaching and Learning
As CREC's Director of Teaching and Learning, Dr. Ellen Retelle oversees the research of best practices relating to instruction, assessment, school turnaround, and family support. Dr. Retelle has over 27 years of experience in education and has taught children and adults from different socio-economic, cultural, ethnic, and linguistic backgrounds in public and independent, urban inner-city and suburban, under privileged and affluent, neighborhood and international schools. She is committed to a multicultural and social justice vision and mission of education.
Prior to joining CREC, Dr. Ellen Retelle served as an associate professor in and chair of the Educational Leadership department at Central Connecticut State University, training aspiring administrators in the best practices needed for successful school leadership. Dr. Retelle was also an assistant professor at the University of Lethbridge, Canada, and instructor and adjunct professor at the University of British Columbia. Her most recent publication was a book chapter entitled, Social Justice and District Leadership in Public Schools, published in 2013.
Dr. Retelle was an elementary principal of an international school in Japan. Additionally, she has taught and worked effectively and successfully in diverse, multicultural schools in the United States, Antigua, Taiwan, Japan, and Canada. Dr. Retelle obtained her BS in Elementary Education at Salem State College in Massachusetts; MS in Educational Leadership and Supervision at the University of Houston in Texas, and her Ph.D. in Educational Studies at the University of British Columbia in Canada.
Phone: (860) 240-6658 E-mail: eretelle@crec.org