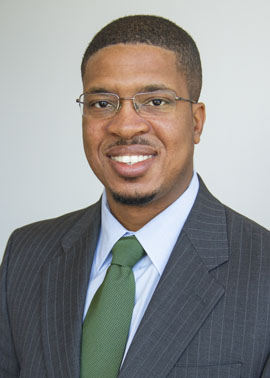 David Daye
Director of the Hartford Region Open Choice Program
David Daye serves as the Director of the Hartford Region Open Choice Program, formerly Project Concern. In this role, he provides oversight and strategic leadership in design and implementation of all aspects of the program's portfolio of services, finance and operations, while maintaining partnerships with school districts, community agencies and corporations.
Prior to transitioning to the education arena, David built a diverse career in the insurance and financial services (IFS) sector where he worked in finance, grant management, marketing and communications, program management, enterprise diversity and inclusion, university relations, and community relations.
He is one of the original founders of Travelers EDGE, a national award-winning and education signature program that provides a holistic approach to education through partnerships with colleges, universities and community-based programs to increase the number and continuum of underrepresented students who complete a bachelor's degree and are prepared for professional careers.
David is a member of the Board of Directors for the Connecticut Forum and chairman of the Youth Forum Workgroup. He is a 2016 recipient of Hartford Business Journal's "40 Under Forty." This award recognizes David as an outstanding professional in the Greater Hartford area who is excelling through his leadership roles. David is a graduate of Leadership Greater Hartford Quest program and an alumnus of INROADS.
David graduated summa cum laude from University of Hartford with a Bachelor of Science in Business Administration and graduated from Capital Community College with an associate degree in Management.
Phone: (860) 524-4014 E-mail: ddaye@crec.org